Get 5,000 Organic Instagram Followers Every Month
Get 5,000 Followers each month using advanced Artificial Intelligence. Try our platform 100% risk free.
Real Customers. Real Results.
Hear directly from our customers.
"Hashtag Engine grew our Instagram by more than 25,000 Followers in just under 2 months. It helped us elevate our wedding photography business and attract more clients than we have time for, we've even had to hire new employees to help us with the demand"
"My Instagram account was sitting at under 1000 followers for the longest time, i didn't realize that my account just needed a small push to get the ball rolling. After a few months of using Hashtag Engine my page grew to 50K followers and I've been able to make a full time career just from Instagram"
"I've been a YouTuber for around 3 years and have always tried to grow my presence on Instagram. Using Hashtag Engine has been a blessing, it's changed the game for my IG and has been amazing for my makeup brand and just overall generating revenue from Instagram."
What happens when you sign up for Hashtag Engine
Target the Perfect Audience
Tell us your ideal niches and accounts to model after. Your dedicated account manager will set up a custom strategy for you based on the targeting information provided. From there, we will work to find the optimal fan pages and audiences that match your strategy.
We will engage with your audience
We'll use our fan pages to message people who are highly engaged with the pages we select. We'll draft a custom message that highlights your account or recent posts. The followers will see the message, visit your account, and likely follow you.
Watch as your account grows
With our Instagram growth service you can just sit & watch as the followers roll in. As time goes on, you'll see more and more followers visiting your page. At this point, just keep posting great content, and the followers will continue to come by.
Our AI Will Optimize Your Growth​
Our unique optimization system built using artificial intelligence will begin to optimize your strategy. You'll begin to see exponential follower growth and an increasing engagement rate. The more time goes on, the more optimized our algorithm becomes, yielding you better results.
The best Instagram growth service out there.
Fully Customized Targeting
We offer the most advanced growth features backed by artificial intelligence. You can change any of your features at any point and see the results instantly. Select what city you want to target, what niche, specific hashtags, decide on your growth speed and much more at your fingertips.
Targeted Direct Messaging
No one likes get random messages on Instagram. Because of this, we only message people who are already actively engaged with our fan pages. These are people that like, comment, and regularly check out our page. So when we share your content, they are highly likely to follow you.
Managed Performance Tracking
We offer the most detailing performance tracking out there. We monitor everything and will immediately notify you if there are any changes. We track everything, ranging from follower count to engagement rates. Your account manager will be available to answer any questions about your account statistics 24/7.
Artificial Intelligence Optimization
Our artificial intelligence and machine learning algorithms will get better with the more data we gather on your account. Since we help thousands of clients, all of those stats are available for our Artificial Intelligence to get better with. We can auto-optimize which fan pages we use for your account and who we target to follow you.
Here's some of the things we do for you:
How Much Money Can I Make From My Instagram?​
How much can you earn up to after a few months of using Hashtag Engine​
After only a few months of using Hashtag Engine you can expect to see around 50K Followers!​
If we assume you post once a day, and two stories a day, and 20% of those posts are sponsored:​
15 Affiliate Links x
10 Cents per Click x
50K Followers x
10% Click Through Rate
Sponsored Posts Revenue​​
30 Posts Per Month x
20% Sponsored x
50K Followers x
10% Click Through Rate x
10 Cents Per Click​​
Sponsored Stories Revenue​​
60 Stories Per Month x
20% Sponsored x
50K Followers x
10% Click Through Rate x
10 Cents Per Click​​
There's a lot of money to be made, whether you are an influencer or a business trying to grow.
We've helped thousands of Influencers and Businesses around the world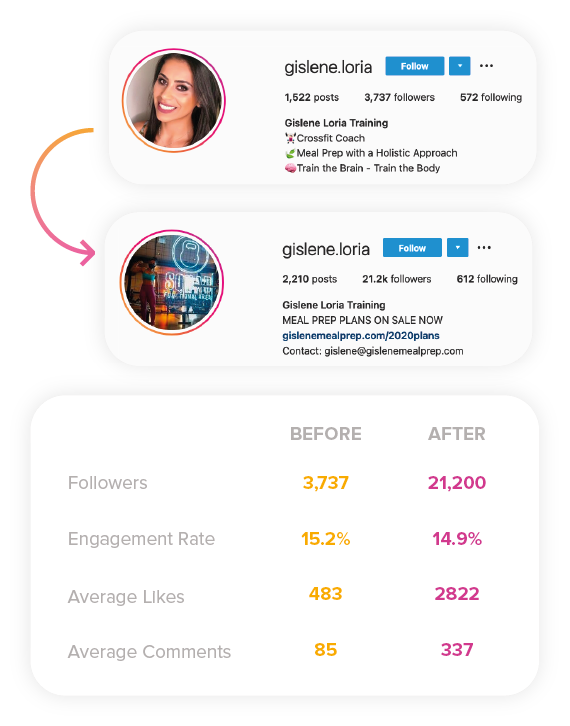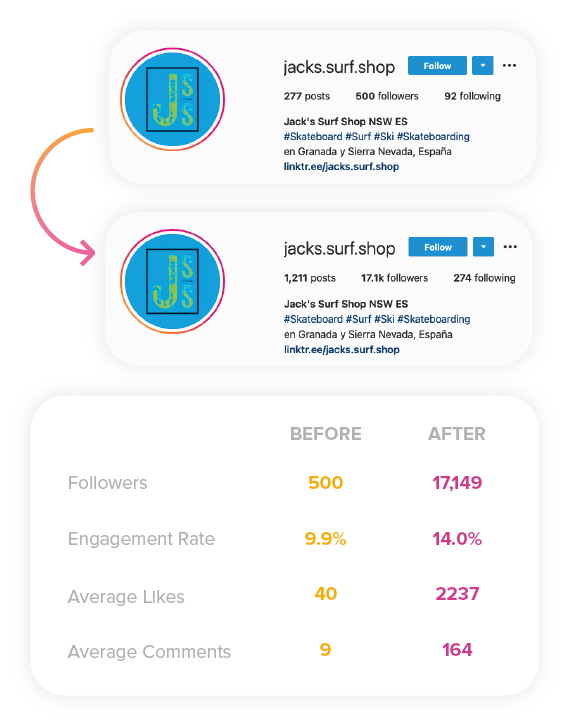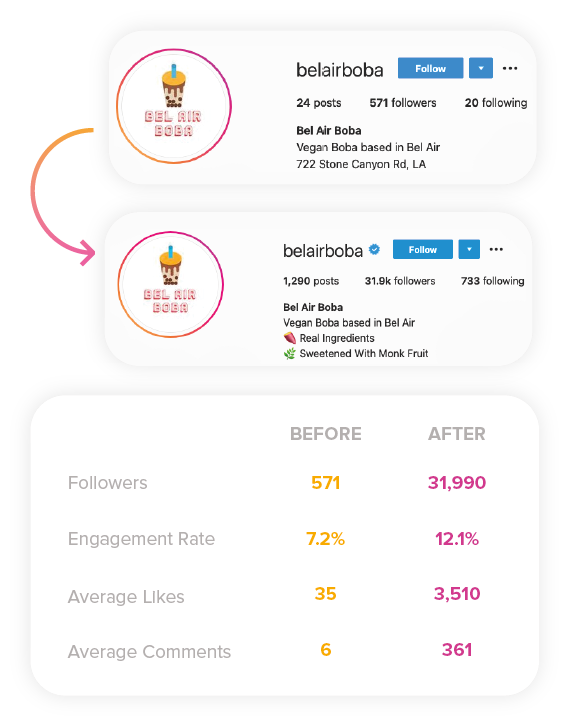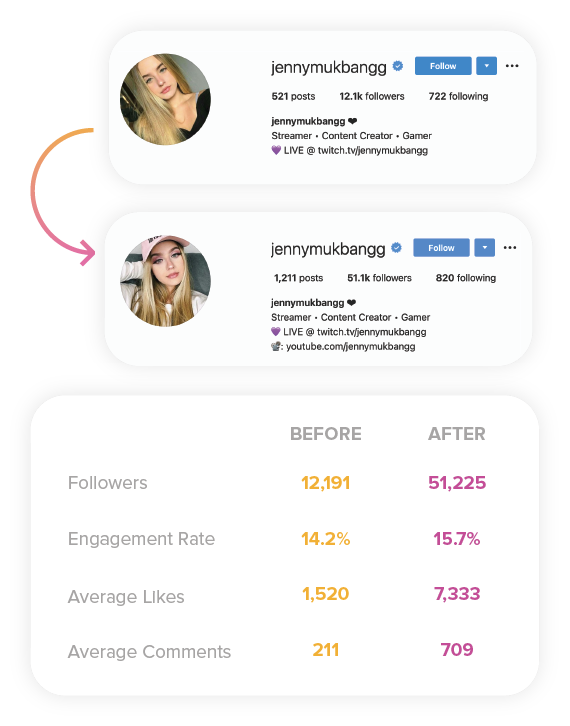 "Hashtag Engine got me more followers than any app I've ever tried. They really helped me kickstart my Instagram account. One of the best decisions I've ever made. I don't think I would have ever really grown my Instagram account this fast if it wasn't for their help!"
8200

+
SATISFIED CUSTOMERS
16

.2%
AVERAGE ENGAGEMENT RATE
All plans come with a risk free
3-Day Free Trial. Cancel anytime no questions asked.
Recommended for new Instagram accounts wanting real growth.
45 Fan Pages Promoting your Account
Best for growing Influencers and Businesses wanting to scale their following.
100 Fan Pages Promoting your Account
Built to be the Fastest Instagram Growth Service in the World.
225 Fan Pages Promoting your Account
Frequently Asked Questions
We've got answers to all of your questions: